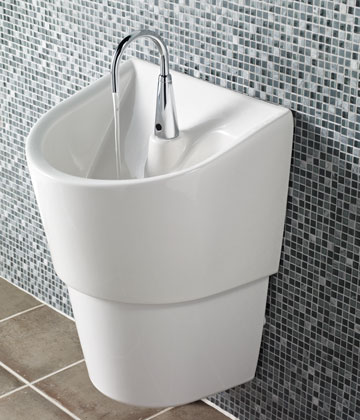 American Standard has been named a 2013 Green GOOD DESIGN Award recipient by the European Centre for Architecture Art Design and Urban Studies and the Chicago Athenaeum Museum of Architecture and Design. The company was recognized for the ICS Sink with Selectronic IC Faucet, a hand washing sink and faucet system that was carefully designed to minimize splashing and create a more hygienic environment.
The Green GOOD DESIGN award identifies and recognizes a number of the world's best environmentally sound designs and aims to create public awareness of the products and firms that contribute to worldwide design innovation with a sustainable edge. American Standard joined firms such as The Coca-Cola Company and Mercedes Benz in receiving this recognition under the Green Product Design category this year.
For more information on this announcement, view the complete press release or email us.