Apr

24
Posted on April 24, 2012 by No Comments
—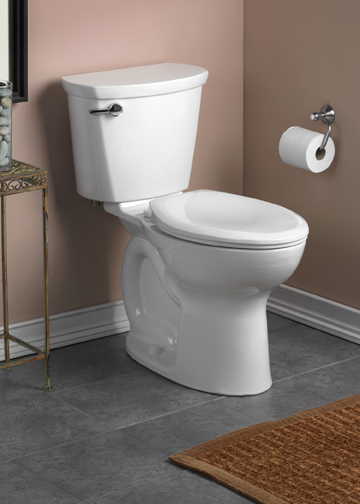 Based on recommendations from more than 150 professional plumbers, American Standard has created the Champion PRO and Cadet PRO toilet series that offer distinctive features available exclusively through wholesale distribution.
Drawing largely on the quality and single-flush performance from two of the industry's most powerful siphonic flushing platforms, the new American Standard toilets consume just 1.28 gallons per flush (gpf), while virtually eliminating clogs, noisy flushes and the dreaded overflow.
"We've listened to what matters most to trade professionals: performance, durability, and one-flush reliability," said James Reinhart, senior product manager at American Standard. "The PRO series combines our best flushing platforms with professional-grade parts, offering plumbers an exclusive on a proven consumer favorite."
For more information on this announcement, visit the complete press release for the new PRO series toilets or email us.