Mar

23
Posted on March 23, 2010 by No Comments
—
American Standard Brands took  a stand for global safe drinking water and basic sanitation for all, by standing up 12 high-efficiency toilets outside the U.S. Capitol on Tuesday, March 23, 2010 as part of a Guinness World Record attempt to create the World's Longest Toilet Queue.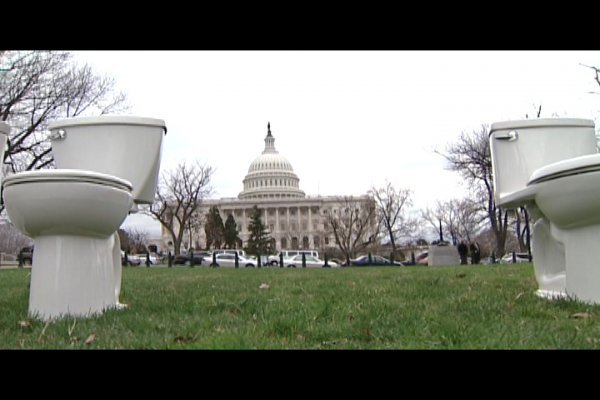 Alexandra Cousteau, granddaughter of the famous ocean explorer, and singer/actress Mandy Moore got in the queue, posing with our toilets in images that were featured on the USA Today website and Perez Hilton among other coverage of World Water Day identified by Google.
The event is part of two days of activities to support World Water Day (March 22), with toilet queues being set up in Europe and Asia, as well as North America, to draw attention to WASH, an acronym for water, sanitation and hygiene. Lack of access to fresh clean water, the world's largest environmental health crisis, kills 4,500 children every day.
Read more about American Standard participation in World Water Day events.
Click on any image below to start the slide show.