Mar

15
Posted on March 15, 2011 by Nora DePalma
Conserving water at home has paid off in a big way for Tim Buhler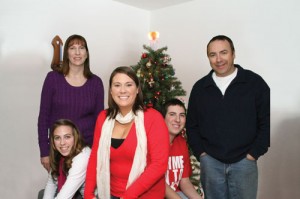 of Glenbeulah, Wis., who has been announced the winner of a week-long eco-vacation from the Responsible Bathroom sweepstakes, sponsored by American Standard Brands. The sweepstakes were hosted at the Responsible Bathroom website, where entrants could earn extra chances to win by pledging to save water in various ways around the house.
Buhler's wife Lonnie and children Ryan, 21, and Shannon, 17, will enjoy a seven-day eco adventure in Costa Rica. Included in the vacation package is a wildlife tour on the Sarapiqui River, a zip line tour of the Arenal Volcano, and the chance to help plant trees in a local reforestation project.
Over thirty runners-up in the contest also received water-saving American Standard FloWise Showerheads, designed to deliver an invigorating shower experience with up to 40 percent water savings over conventional showerheads.
Follow the link to view the complete press release and learn more about the sweepstakes winners.