Sep

13
Posted on September 13, 2011 by 3 Comments
—

Today's Let's Blog Off topic is Thumbtacks.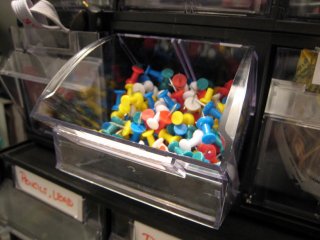 I use thumbtacks for no other purpose than to post things I love over my desk. A boss once told me that it's unprofessional to have a lot of personal things over your desk.
Maybe so. But I've tacked up precious memories for more than 25 years, and I really don't think it's really hurt my career. Enjoy the tour of my thumbtacked life:
Read more thumbtack thoughts from the clever Let's Blog Off Community. Learn more about Let's Blog Off.