Wendy Silverstein
Architect and Designer Practice; Consumer Practice

— New York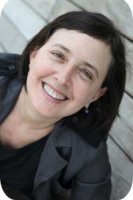 Wendy Silverstein has over 25 years of experience in the communications industry. She is well-versed in the design and kitchen and bath industries. She spent almost 20 years in publishing, as an editor at Architectural Digest, Home, Home/Style Magazine and the Kitchen and Bath Custom Planner quarterly. Along with creating magazine content, she also produced custom publishing materials for Hunter Douglas and Minwax.
Following her editorial experience, Wendy spent seven years running the New York office of Carmichael Lynch Spong, an award-winning mid-sized public relations firm. She worked with such leading companies as: Lutron, Maytag, Jenn-Air, Amana, Select Comfort, Clorox and collaborating with Nora DePalma while Building Profits managed trade communications for American Standard and Trane.
Wendy presently runs WS&A in Manhattan where she provides public relations services for the design industry.
Brands Served: American Standard, Porcher, JADO, Bath Simple, Designers Collaborative
Born and Bred: Los Angeles, California
Best Part of Your Job: Social Media
Most Memorable Industry Moment: Has to be the American Standard Champion Toilet launch event at Capitale in New York. We had Ty Pennington perform with the Plunger Free Dancing Girls.
Ed Cred: BA Architecture, UC Berkeley
Seen and Been Seen: IFDA (International Furnishings and Design Association) New York Chapter President 2011, President Elect 2010, Publicity Chair 2008-9
Dogs or Cats?Mojo the rabbit
Pet Cause: SCA Student Conservation Association
Fave Vacation Spot: California, Queechy Lake, NY, and Mexico