American Standard needed to raise awareness of how well its toilets performed. Public relations was driving awareness, but better public relations from O'Reilly DePalma boosted results even higher with the launch of an optimized blog called Professor Toilet. The key is content marketing SEO.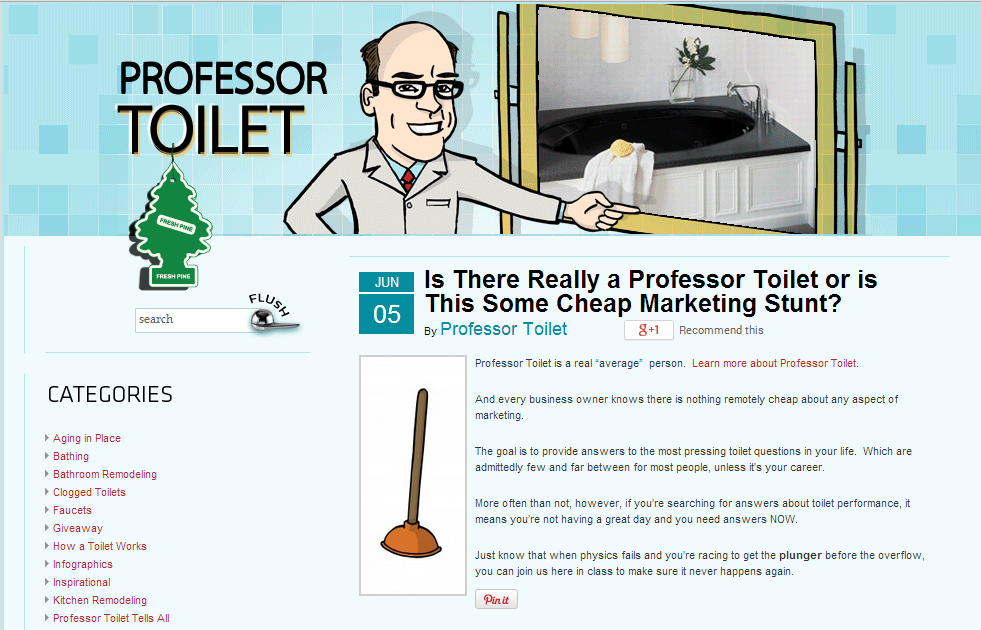 We used long tail keyword analysis to identify topics that could propel American Standard to the top of Google Search results. This post from 2009 was still on top of Google Search results in 2013.

We blended how-to content with fun, sharable content, such as this post on the Great Toilet Paper Debate:
Content marketing strategy is a powerful tool to attract active buyers to your website. Understanding not only SEO but also how buyers make decisions about design and construction products is a key benefit of working with O'Reilly DePalma.